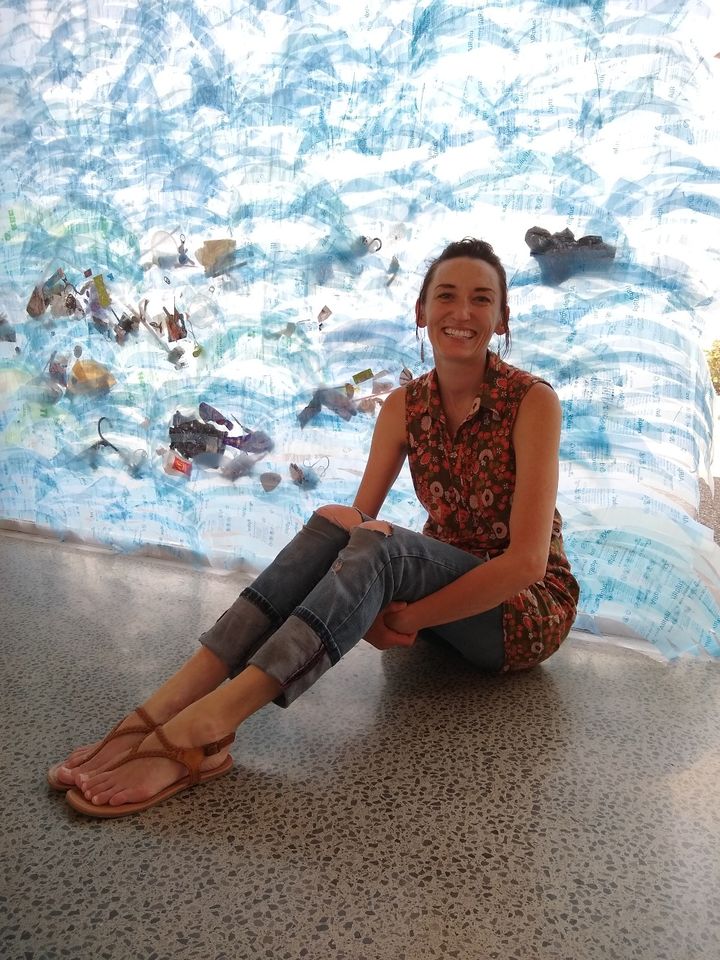 Dani Henke is a Wellington-based sculptor, graphic artist, and designer-upcyclist. Her work marries the constructed and the come-upon, fusing sculpted ceramic elements with found objects or repurposed materials.
Growing up in the American Midwest, Dani tapped into mixed media by exploiting the sheer abundance of discarded materials, a practice that has traveled with her, augmenting her creative process. She has been anthropomorphizing everyday objects for years, finding interesting bits and bobs at flea markets or op-shops to reconstruct and embellish with clay.
Her Masterton District Fellowship project with NZ Pacific Studio involves discarded materials, found objects, and repurposed materials, with a focus on plastic in particular. She is engaging in 3 meet-the-public activities:
1/ a collaborative art project on 22 January with children at Masterton District Library - Thanks to Wairarapa Times Age for this media coverage of her Fellowship - together, using discarded materials, they made a map of New Zealand and a Wairarapa sunset.
2/ an installation titled "Cellophane Drift" at Aratoi Wairarapa Museum of Art and History during during Seaweek 2020 - Kaupapa Moana (29 Feb - 8 March).
3/ Dani will also lead a public talk in the near future - watch this space!