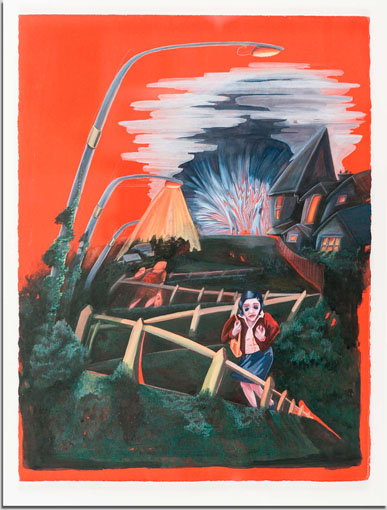 Emma Chalmers of Dunedin will be our next Lavinia Winter Fellow, in residence most of March 2015. Her proposal stood out for its clarity and depth--she most appeared as really able to get stuck in and make the most of the three weeks of the Fellowship to produce a new body of work.
Emma will undertake a project to develop of a series of five gouache paintings, and related pieces of writing, in response to French philosopher Simone de Beauvoir's 'The Ethics of Ambiguity'. With each painting Emma will visualise concepts from de Beauvoir's five chapters: Aesthetic Attitude, Freedom and Liberation, The Antinomies of Action, The Present and Future, and Ambiguity. In particular, Emma is interested in the dynamics of the oppressor/oppressed relationship and the intricacies and nuances associated with interdependency and free action. In this she will also be considering surveys and social media posts to consider public opinion on the topics.
Sincere thanks to the Winter family for their generous and ongoing sponsorship of the Lavinia Winter Fellowship.
Posted: Sun 07 Dec 2014