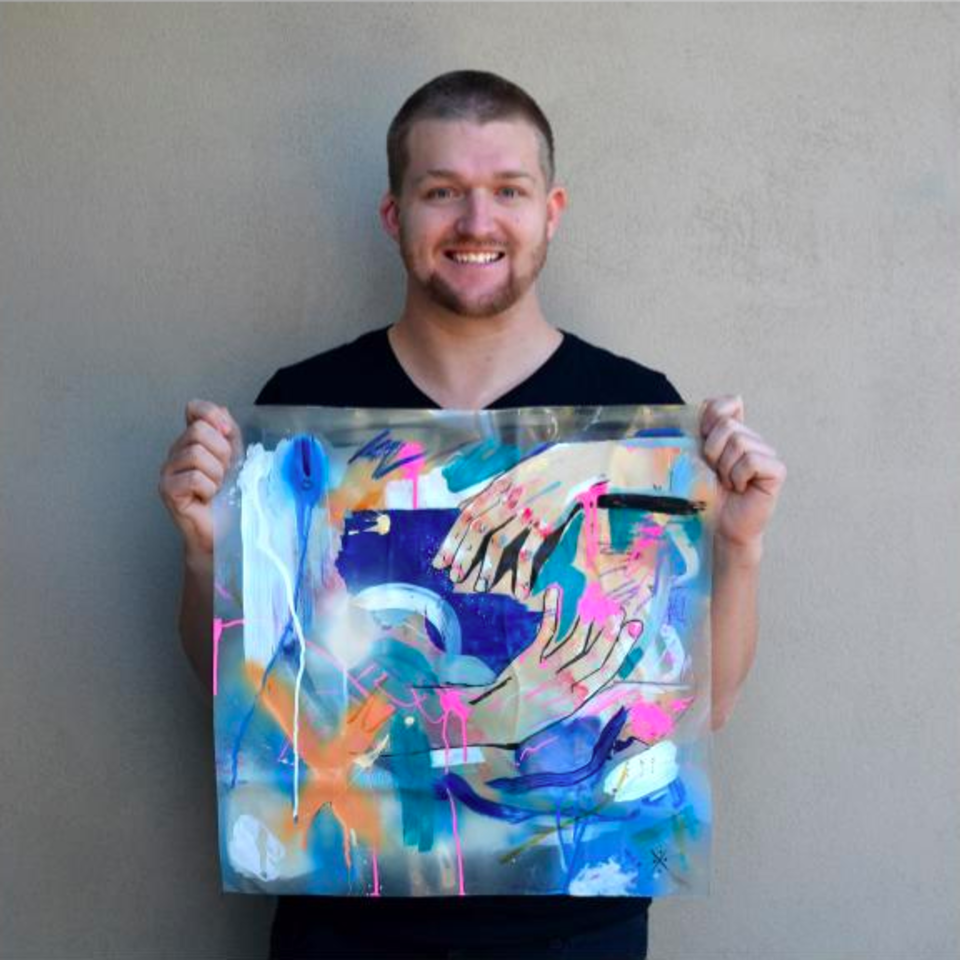 Danny Jarratt is an Australian queer artist, based in Adelaide. He is currently studying Visual Arts, with a specialisation in Painting at The University of South Australia and graduated in 2017. His work is explores pop culture, queer theory, male form and ethnic representation. His painting crosses media by intersecting digital painting, photography, graphic design and the fluidity and texture of paint.
Using the gay social media application Grindr, Jarrett is connecting and surveying gay male New Zealanders, exploring their safety, race, sexual position and creating work that responds to his research. Participants will also submit a photograph of themselves, however they see fit.
During his residency, Jarrett has made digital paintings using the data, intersected with grids and typography. He discussed his ongoing project at the Open Studio Day on 10 February 2018.