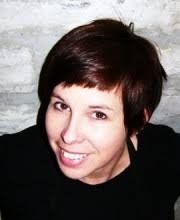 Kate Kristiansen is a multi-faceted writer based in Kingston, Canada. She creates marketing and publicity materials for the music and arts industry, and as a writer herself, she understands the challenges an artist faces in managing to find time to promote themselves.

Kate writes for various newspapers and magazines, such as Kingston Heritage, Frontenac Gazette, and Local Tastes, musing on seasonal food, urban foodie delights, culinary trends, restaurant reviews, local chefs, life in her kitchen at home, and all things food and family. She has a strong interest in food security, the farm-to-table movement and other global issues.
During her residency, she worked on two novels and served as House Manager.