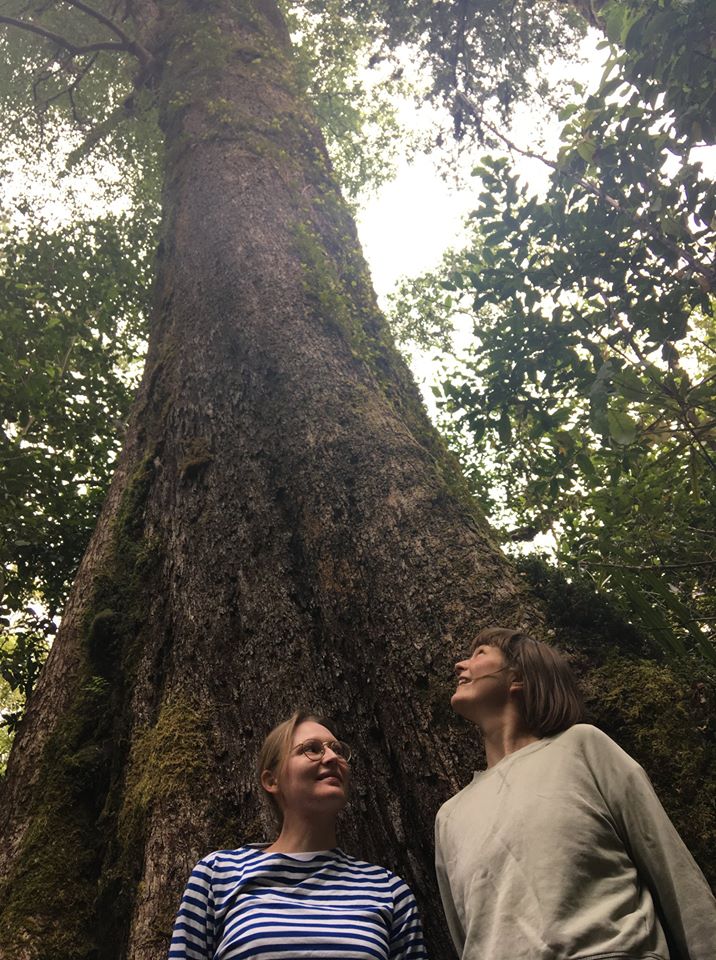 Anne Yli-Ikkelä and Aunis Ahonen (Finland)
Anne and Aunis were in residence in Masterton for 6 weeks in 2018 and part of their residency project was working with the community and school children. They led activities at Opaki School. Students launched into a session of portrait painting, using sticks, leaves, petals as well as regular brushes. The aim was to create "outside the box," and experience the freedom of not having to reproduce "reality." They also worked with artists at King Street Artworks.
Anne Yli-Ikkelä works at attempting a dialogue when we share no common language, for example trying to have a conversation with a blackbird or the wind and seeing where it leads. Her work is not bound by conventional materials or techniques.
Aunis Ahonen is an illustrator and graphic designer, focusing on themes of identity and playfulness through imaginative characters and playful shapes. She also worked with artists at King Street Artworks.