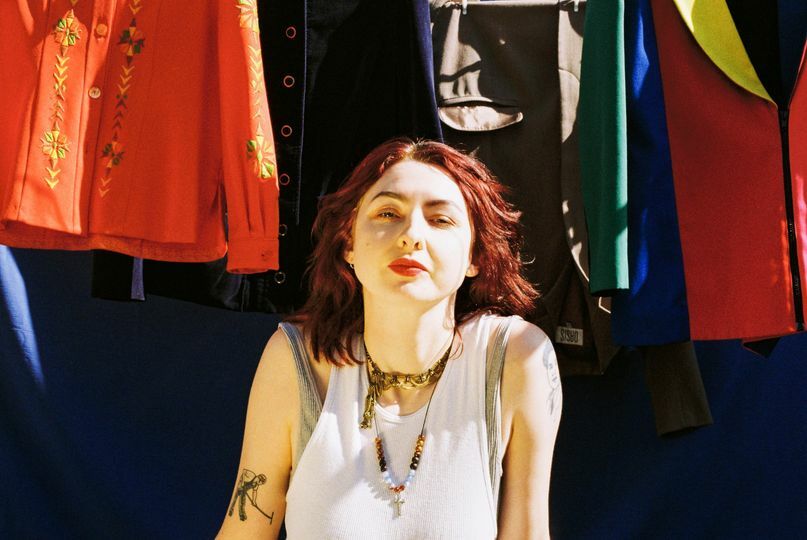 Winner of "Best Alternative Artist" at the Aotearoa Music Awards and nominee for the 2022 Taite Prize, Vera Ellen is signed to the iconic kiwi label Flying Nun and has two acclaimed solo records alongside two US and NZ tours already under her belt - and she's only getting started!
Vera Ellen won the residency award over 20 other highly qualified applicants from Aotearoa, Australia, Austria, Germany, The Netherlands, Pakistan, Ukraine and USA.
NZPS Chair Madeleine Slavick says, "the purpose of the residency is to give the artist a space and time to write new material, in a beautiful setting in which to refresh and find inspiration." The residency award includes accommodation, a stipend, access to Pūkaha National Wildlife Centre, and a solo gig. Vera will be hosted at the Fig Tree Cottage in the Wairarapa for two weeks in August, thanks to the generosity of hosts Janette and Niels Gedge, with financial support of the Cross Creek Blues Club, and the Trust House Foundation.
Vera says, "I am ready to embark on creating my fourth solo album... I can see some themes of love and community coming through to counter some of the darker themes of my previous record. During the residency I will be able to flesh out my song ideas, record basic demos, and conceptualize what the album might look and sound like. I will also be able to try out some of this material with a small audience!"
Vera will do just that, playing an intimate solo show with "Up Close & Personal" on:
Sunday 27 August at 4pm, @ Studio 73, Main St, Greytown, Wairarapa
Limited Capacity / Tickets $25, $10 for students / Purchased through Eventfinda / Cash on the door (if it's not sold out!!)
Posted: Fri 11 Aug 2023