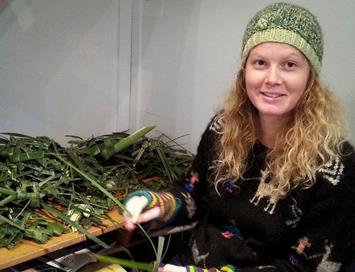 2014 ANZAC Fellow, Anna Borrie's project culminated in cloaking the nearby and historically-significant Memorial ANZAC Bridge with a 10-metre Harakeke Cloak on ANZAC Day. Made by many hands it was also brought onto the Bridge by many hands, including NZ Pacific Studio staff, supporters and descendents of the fallen soldiers honoured by the Bridge.
With thanks to Wairarapa's Trust House for funding Anna's Fellowship and to the Friends of the ANZAC Memorial Bridge for making the installation of the Remembrance Cloak part of the region's ANZAC day service. Thanks also to NZ Pacific Studio Community Co-ordinator, Kath Miller, and thanks to Community Organisations Grants Scheme for funding her role.
See an album on our Facebook page.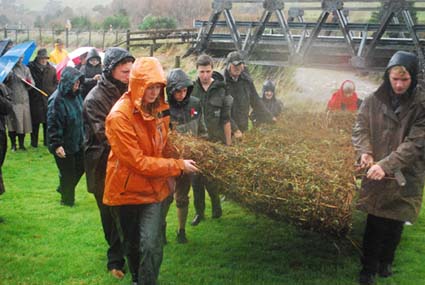 The artist and descendents carry the cloak onto the Bridge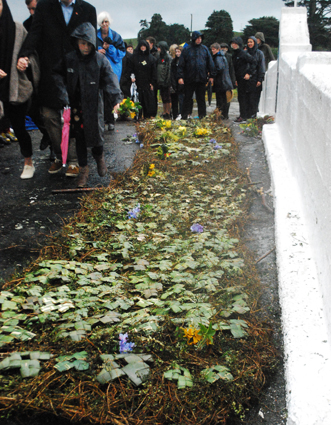 Tributes are made, tucked into the cloak and left shining despite the weather