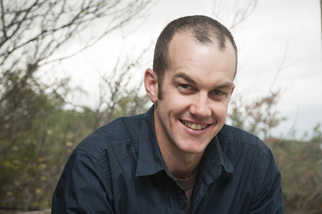 Lawrence Patchett is the author of I Got His Blood On Me: Frontier Tales, a book of short stories. His fiction has been recognised in the New Zealand Post Awards (NZSA Hubert Church Award for Best First Book of Fiction), and the Long and the Short of It Short Story Competition (long section).

His work has also appeared in Sport, Landfall, Dominion Post, Hue & Cry, Turbine, and on Radio New Zealand National. He has a PhD in creative writing from Victoria University, and lives in Raumati Beach.

He is currently working on a dystopian adventure novel set in the North Island of New Zealand, with thanks to the Creative New Zealand Todd Foundation Award for New Writers.
Author Photo: Robert Cross