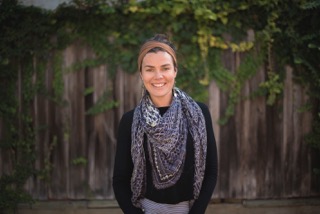 Zoe Martyn, from Perth, Australia, has a degree from Monash University, studying Visual Arts, Print Media and Anthropology, and currently works with DADAA (Disability in the Arts Disadvantage in the Arts Australia) as an Arts Worker on a range of Visual and Digital projects.
At NZPS, she continued to explore how grief is expressed/held/felt in the body. Throughout 2016, she also had been working on small-scale figurative clay sculptures, which served as reference for works on paper. Zoe is interested in how we collectively grieve, how we hold each other in these times, and the places we turn for solace and understanding. She is also enjoying new expressive work that responds to the physical landscape around Mount Bruce.
During her residency, Zoe Martyn appeared on Lucy Cooper's arts programme on Masterton's community access radio, 92.7FM.