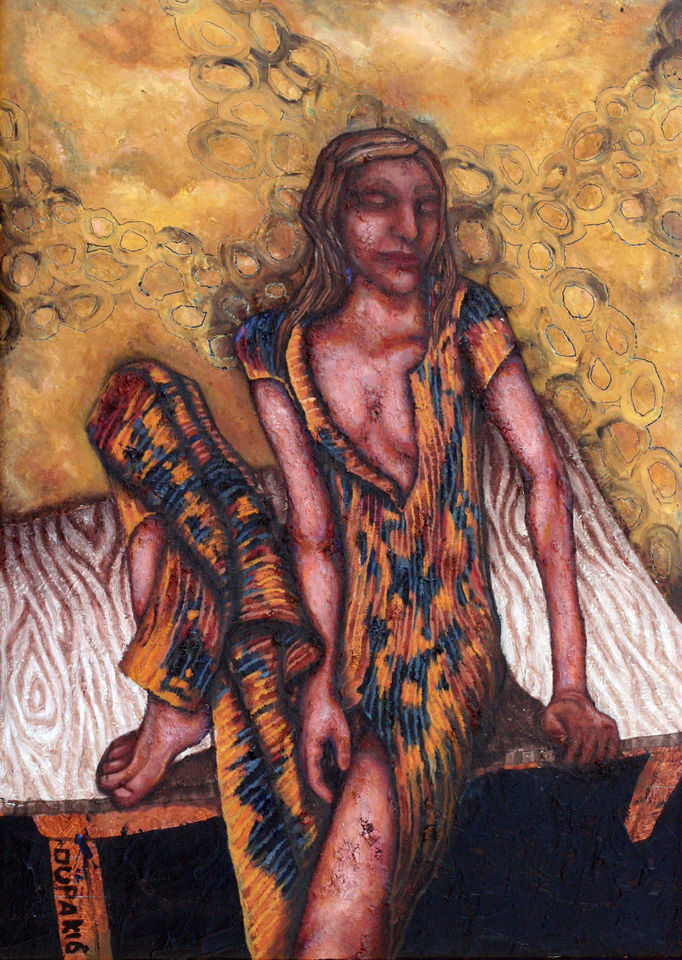 David is an emerging painter and sculptor from Toronto, Canada. He received his BFA of Interdisciplinary Art in 2014 from NSCAD University, Halifax, Nova Scotia, Canada. His work has taken him to being invited as a resident artist at The Chautauqua Institution in New York and as a visiting artist to The American Academy in Rome. He has participated in exhibitions internationally selling work into private collections. His work revolves around developing stories from his explorations of the world.
During his month-long residency, he immersed himself in the landscape, with his drawings taking on an emphasis of storytelling. In particular, he worked on a series of illustrations for a children's book. He also traveled around New Zealand to learn about our unique culture.
Yellow pleated dress, by David Dupak, oil on canvas.