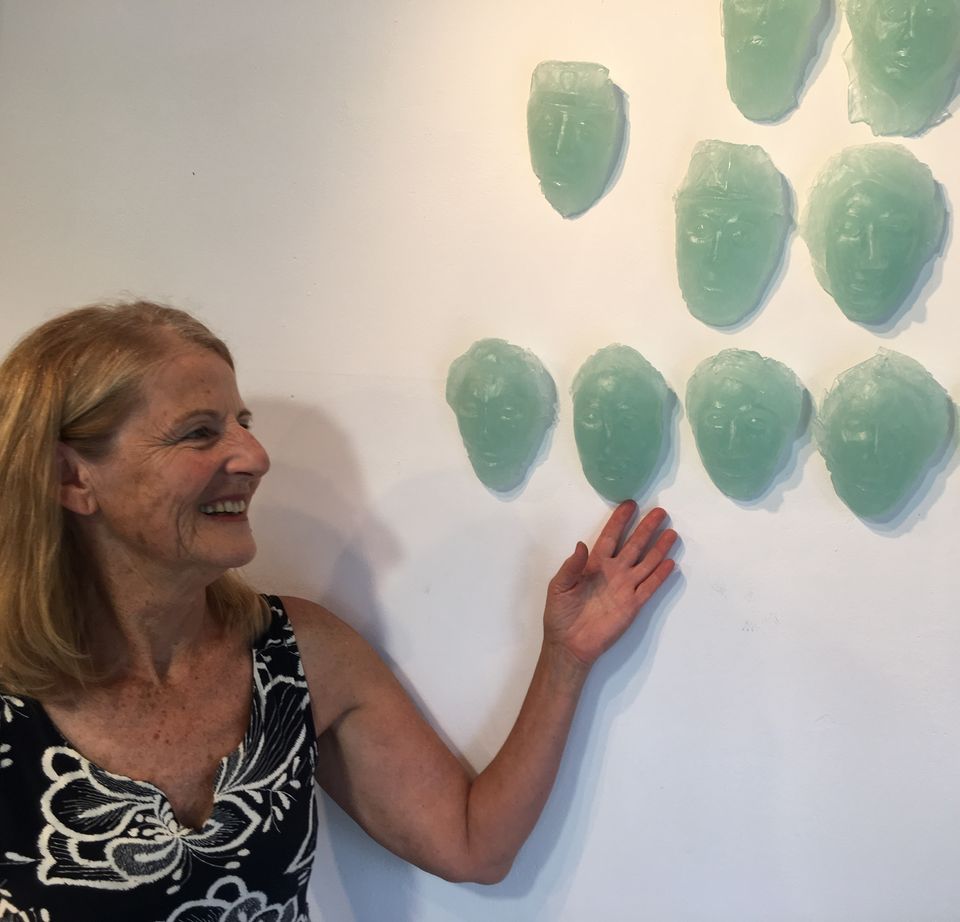 Christine Yardley is a ceramics artist based in Sydney, Australia. This is her second residency at NZPS as in 2017, she was awarded the ANZAC Bridge Fellowship.
She is also a great-grandaughter of Christopher Burton, the clockmaker who had Normandell built in 1911-12. Christine had lived next door at Braestone during her childhood and would frequently 'run away' to Normandell to spend time with her grandmother, Madeline Burton.
During her 4 months service as House Manager, from October 2017 to Jan 2018, she worked on a series of glass masks, each one made to represent a family member -- the photo shows some of her family tree.