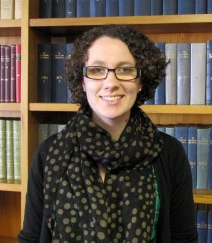 Makyla Curtis is a poet, printmaker, letterpress printer, artist and designer.
She has a BA(Hons) in English & Writing Studies from the University of Auckland and completed a Master's thesis this July on poetic mark-making. She has also studied towards a Certificate in Languages in Te Reo Māori. 
She is a mentee with the NZ Society of Authors Mentorship Programme 2017 and her design and letterpress work was exhibited at the Museum of Transport and Technology (MOTAT) in 2017. Her poetry has been published in various journals and magazines, including Brief, Catalyst, Shearsman Magazine (UK), The Atlanta Review (US), NZEPC and Blackmail press.
Her project at NZ Pacific Studio was titled Te Āhua o Wairarapa, which she describes as a "short collection of poetic and visual-poetic explorations of the Wairarapa. The intention is that it should take the form of both landscape poetry and creative cartography with linguistic and experimental writing and drawing. Calligraphic mark-making and movement will form part of this mapping and drawing process. The visual component takes a secondary place with the focus on how language and poetry maps."
Makyla collaborated with Sian ni Mhuiri, an Irish/NZ playright who was in residency at NZPS at the same time as the 2017 RAK Mason Fellow. Their collaboration received national publicity:
Wairarapa News / Stuff:  
https://www.stuff.co.nz/entertainment/arts/99576942/gaelic-and-mori-cultures-united-in-resurrection-after-historic-suppression
Radio NZ: 
https://www.radionz.co.nz/national/programmes/standing-room-only/audio/2018623983/sian-and-makyla-make-art