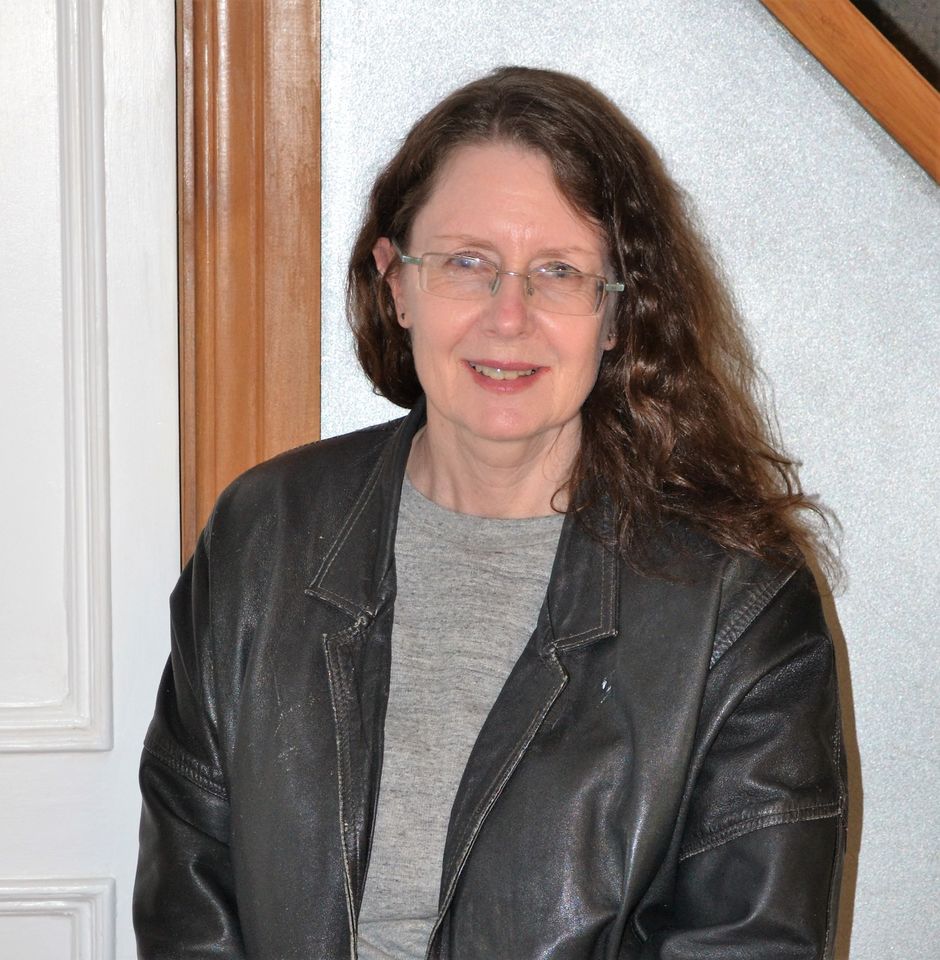 Jenny Powell, a writer and performer in Dunedin, New Zealand, has seven individual and two collaborative collections of poems. She is also a secondary school literacy and English teacher. Her RAK Mason Fellowship project was for her upcoming eighth collection, Meeting Rita, based on the artist Rita Angus - "We, that is Rita and I, are friends in the present time," Jenny writes. Starting points for the poems utilise some of Angus' paintings, plus shared events and personality traits. She appeared at the 2020 Yarns in Barns Festival on 18 October, reading with our Ema Saiko Poetry Fellow Rebecca Hawkes, as well as James Brown and Tim Wilson.
Jenny Powell has been a finalist in the UK Plough Poetry Prize, twice in the International Aesthetica Poetry Competition and in the UK Mslexia Poetry Competition. Her memoir The Case of the Missing Body (OUP 2016) was New Zealand Book of the Month. Her collaborative projects include WWI Centenary piece, Montecillo Child, written and co-directed by Powell and performed at Toitu Otago Settlers Museum. She wrote and performed a collaborative multimedia production in Dunedin's 2017 Fringe Festival. Toitu's Song is a commissioned choral work with composer Anthony Ritchie.
In 2020, she has been judge of the Poems in the Waiting Room Competition, has co-edited a poetry collection by the late Elizabeth Brooke Carr - Wanting to Tell You Everything (Caselburg Press) - has featured on NZ Poetry Shelf and toured as part of the duo J & K Rolling. She is a support poet for the NZ Poet Laureate David Eggleton. Seven of her children's poems have been selected for the NZ Children's Animal Poems anthology, and her work will appear in Ian Chapman's book about New Zealand life in the 1960's. Poems from the proposed project, Meeting Rita, have appeared in Landfall, Takahe and on the Poet Laureate's blog.
For more about Jenny, visit her website here.