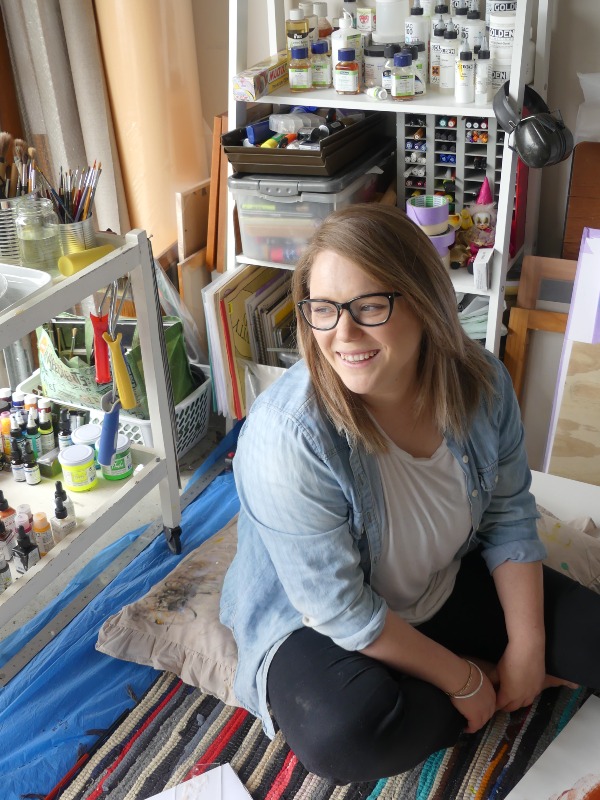 From Wellington and currently residing in Kihikihi, Waikato, Kate Symmans graduated with a Bachelor of Media Arts majoring in Painting with Honours from WINTEC in 2012. 
She teaches for the Waikato Society of Arts, hosts workshops throughout the Waikato, and manages an art supplies store.
Kate's paintings are reflective of vistas she experiences - pushing, conceptually, themes of geography and locality. Currently painting on cast acrylic on the reverse side, Kate works experimentally with materials and their transparency. Initial layers become the first marks the viewer sees and adding and subtracting from these layers allows her to form scenes reflective of her surroundings; creating terrain through texture and shape during the action of painting. 
Kate wundertook a residency in October and November 2020, with support from Masterton Creative Communities.