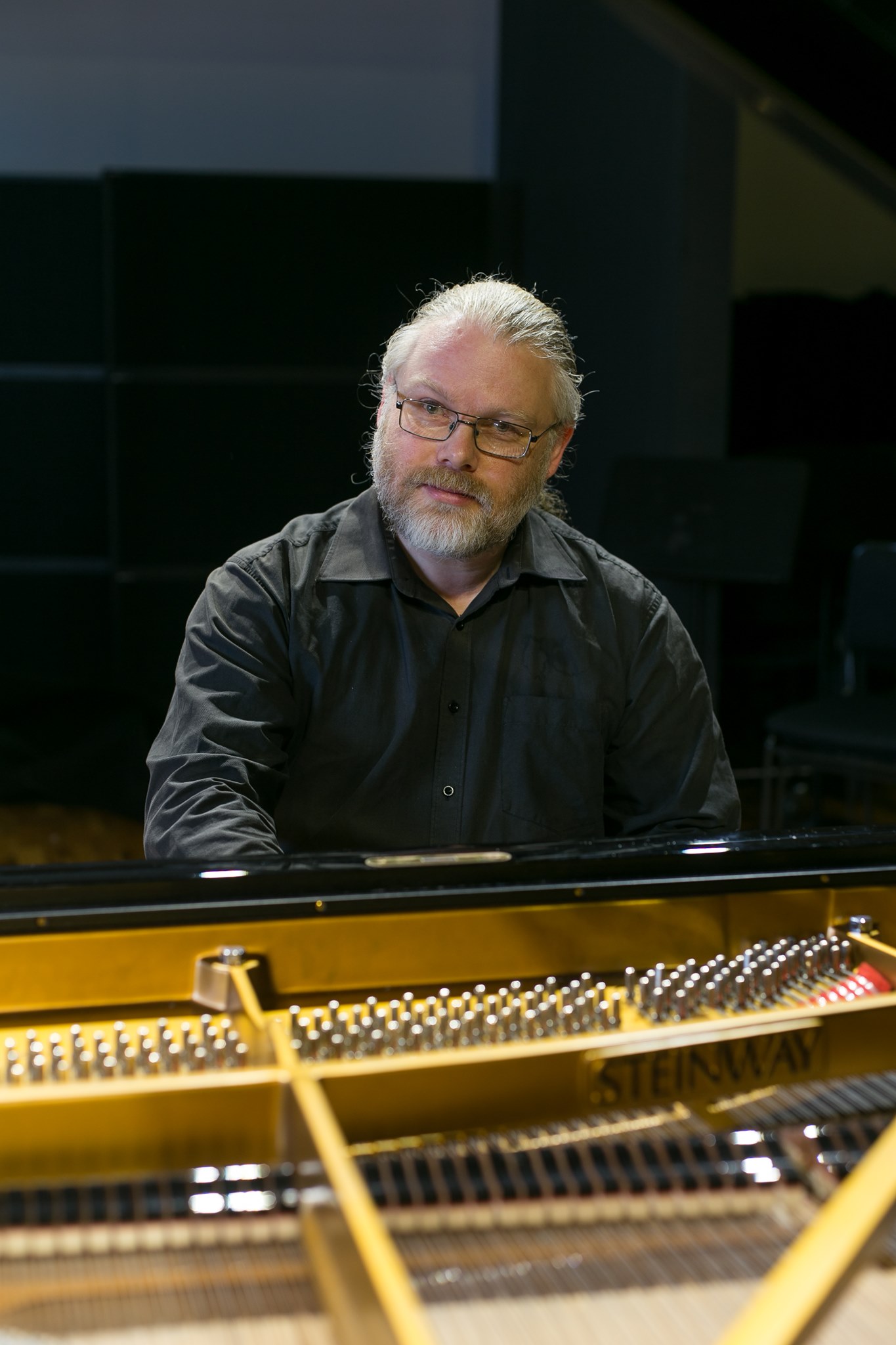 Composer, performer, and educator Jonathan Berkahn is an accompanist, soloist, and chamber musician and an experienced choral conductor –  of classical (musically literate) choirs and community groups. He has also been active in many folk/traditional bands – Celtic and Eastern European, the Wellington Irish Sessions and is a ceilidh (dance) caller. 
He has a degree in composition from Victoria University, an honours degree in performance (organ, harpsichord, and fortepiano), and a PhD in musicology. 
Jonathan stayed in rural Carterton in November 2020, performing at two community concerts and producing a song cycle based on his experiences in Wairarapa. 
He returned to Wairarapa on 10th April 2021 for ALLSORTS, a sold-out concert with the Wairarapa Community Orchestra, at Carterton Events Centre.

The concert featured the premiere of his Frog Farm Suite, named after Frog Farm Cottage in Gladstone, where he held his residency.
Jonathan writes, "I cycled around the vicinity, looking for places and stories of interest, and wrote some songs about the things I came across -- an op shop in Carterton; the thirty-six oak trees of the Maungaraki War Memorial; Percy Fisher's 1912 monoplane; Stonehenge Aotearoa, and the incredible stars above us..." 
The 2020/2021 Music Fellowship was suppported through the Carterton Creative Communities Scheme and the Cross Creek Blues Club.
For more about the Music Fellowship, since 2015, visit here.
For more about Jonathan Berkahn, visit his website.