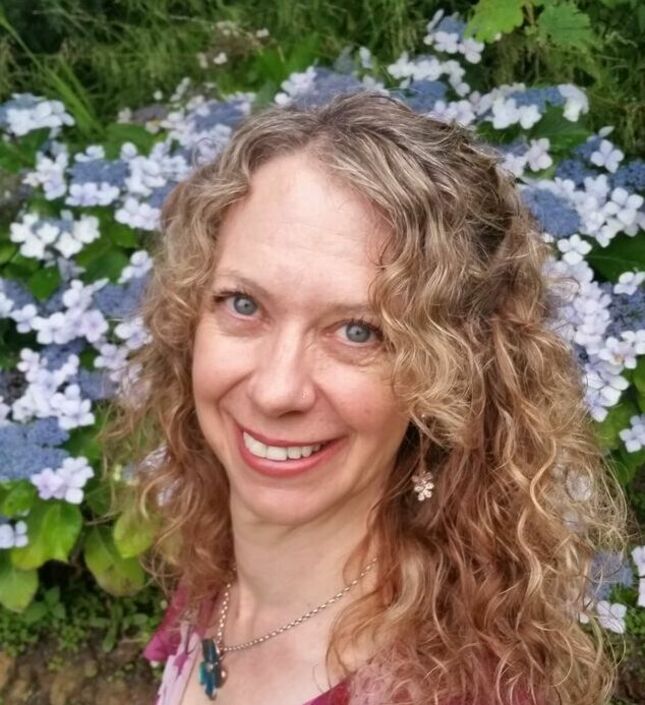 Juliette MacIver has been awarded the 2023 R.A.K. Mason Writer's Residency.
The selection committee unanimously voted her as the top candidate, over applicants from Aotearoa, England, Hong Kong, The Netherlands, Pakistan and Singapore. They felt Juliette "embodied the creative spirit" of noted NZ writer R.A.K. Mason, for whom the residency is named. Mason (1905-1971) had an intense energy, was deeply commited to literature, and was interested in the ways different literary forms inform each other.
The author of 20 picture books, published with Scholastic and Gecko Press in NZ, and HarperCollins and Walker Books in Australia, Juliette MacIver has won many awards for her writing. She has received the Storylines Notable Book Award five times; her recent title The Grizzled Grist Does Not Exist won the 2022 Global Children's Entertainment Awards Picture Book of the Year, and Manawatu District Libraries transformed it into a 'Story Walk'; and That's Not A Hippopotamus won the Picture Book category at the 2017 NZ Book Awards for Children and Young Adults and was shortlisted for the Florida Reading Association Awards, USA.
Her books are read around the world: Te Hipo Huna has been translated into Te Reo Māori; five children's books into Mandarin; and her most recent book Duck Goes Meow into Dutch (In Belgium, 30,000 families with a baby will receive a copy of Duck Goes Meow!).
MacIver is also a linguist. She is in her third year of a Master's in Linguistics at Te Herenga Waka - Victoria University of Wellington. Her thesis, which she will complete this year, involves an analysis of how worldview and underlying wider societal beliefs are reflected in everyday talk in New Zealand; she is looking at both Māori and Pākehā interactive speech. In early 2023, Juliette won an academic prize for best completed piece of research in linguistics at a Master's or Honours level; her project was a psycholinguistics study of an ongoing sound change in New Zealand English.
She also writes junior fiction and wishes to concentrate more on this genre. She will have three junior fiction books coming out in 2023/24 by Scholastic Books. During her three-week residency, she will work on her seven-book series set on seven islands, written for children aged 9-13. Her residency is in two parts, before and after the 2023 Auckland Writers Festival, at which is a featured writer.
For community engagement, she will lead a double-header session on Tuesday 23 May, when she returns from Auckland: a storytelling with young children (10am), and a workshop for teens and adults (11.30am), through Wairarapa Library Service, Wairarapa Word, Almo's Books, and South Wairarapa District Council at Greytown Library. Books will be available for purchase and signing.
The R.A.K. Mason Residency has been supported by generous (and anonymous!) members of the Wairarapa community since 2014. NZ Pacific Studio is also grateful to the Trust House Foundation for their support.
For more on the kaupapa of this residency, visit here.