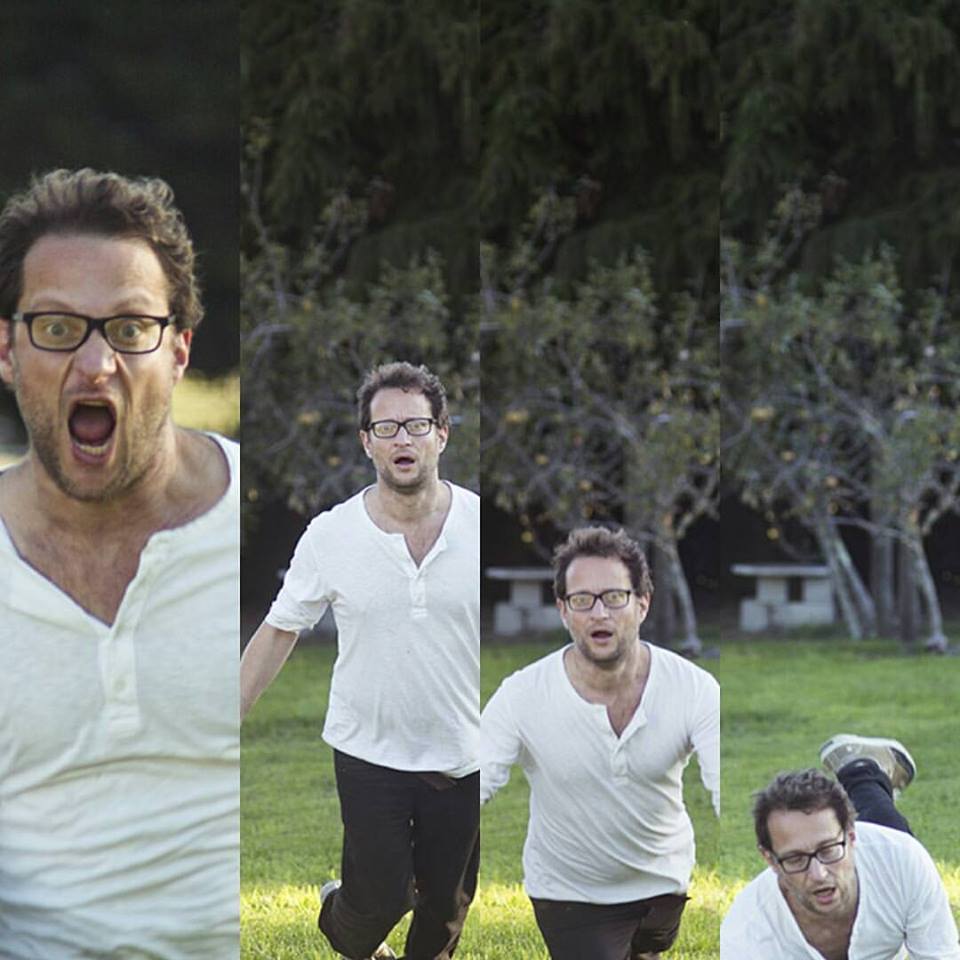 Gerard Harris is a storyteller and spoken word artist creating personal monologues about common human experiences.
In recent years, he has written and toured two acclaimed solo shows and an ensemble piece across Canada, appeared often on CBC radio, performed at the Montreal Biennale, taught storytelling to businesspeople, spoken in schools, colleges and mental health facilities, worked with human rights activists and investigative journalists, written cartoon scripts for the BBC and one-liners for comedian Jimmy Carr. In New Zealand, he has performed at the Fringe Festivals in Wellington and Dunedin (2016).
At New Zealand Pacific Studio, he plans to concentrate on finishing a long-form spoken word piece about Tourette's Syndrome entitled "Mr Ticcy" which will premiere at the Montreal Fringe Festival in June 2016.
Photo montage: Adam von Penfold