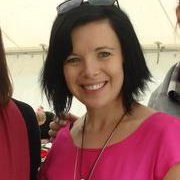 Annabel Wilson is a writer and educator from Wānaka. Her writing has been published by the Otago Daily Times, Teton Gravity Research, NZ Skier, Meniscus Journal, Blackmail Press, Kiwi Diary, Critic, Debate, The Fix and Wanaka Sun. She holds a Masters in Creative Writing through Massey University and is developing an immersive theatre piece during her RAK Mason Fellowship at the New Zealand Pacific Studio.
Artistically, she has always been interested in telling stories of people and place. She studied Modern Literature, Film and Theatre at the University of Otago (1996-1999), during which time she wrote two student plays (Wasted Weekend, Kitchen) performed at Fuel Cafe in 1999 and 2000. Since 2004, she has taught in secondary schools for 12 years in NZ and London. Completed in 2014, the creative component of her Masters project is a fictionalised journal which is the springboard for this piece.
Her creative work is intended to raise questions about the spaces we navigate in our lives, minds and environments and the far-reaching consequences these can have.
Annabel Wilson and Anna Shaw worked on a rehearsed reading of a key part of the play during Annabel's final week of the Fellowship.