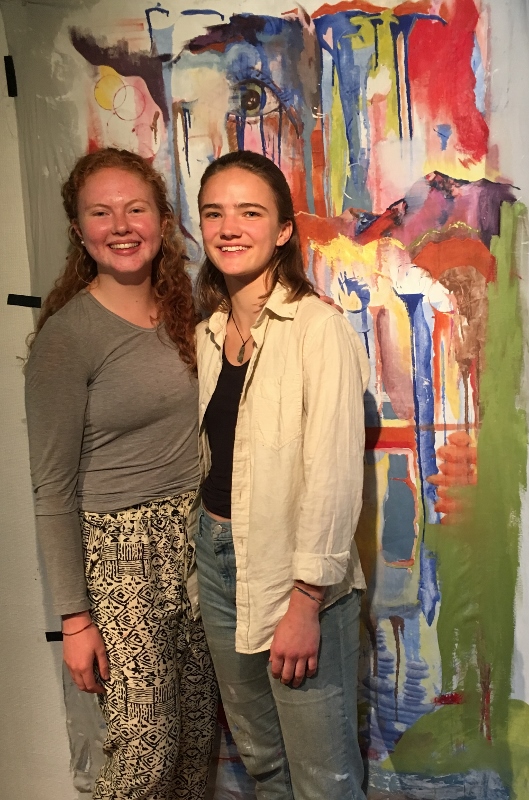 Emma Palmer
Emma is an artist and a scientist, who has studied Environmental Science and took as many studio art classes as possible while she did so. As a woman with passions that traditionally appear unrelated, she is very interested in bridging the gap between the two disciplines. On an individual level, her knowledge of science informs her art and her art informs the way that she approaches science. 
Emma Garschagen
At this time, Emma was a student aboard an environmental education sailing vessel. "It was exhilarating and exhausting. There's something unbelievably effective about learning about the ocean as you learn to sail a ship in it. Your environment dictates where you sail and how fast and whether or not you return to land. So, you quickly realize the importance of the ocean around you, and the importance of protecting that body of water." While at NZPS, Emma explored human relationships with their surrounding topography by reflecting on her experiences at sea through painting and writing.
From February 9 through March 23, the two Emma's lived and studied the environment on a sailboat traveling from Auckland to Christchurch. Living and studying on the open ocean was an opportunity for them to immerse themselves in the study of global climate and local coastal communities. The residency at NZ Pacific Studio then gave them the opportunity to come off the sailboat to a quiet place where they could reflect and create meaningful work about their experience.