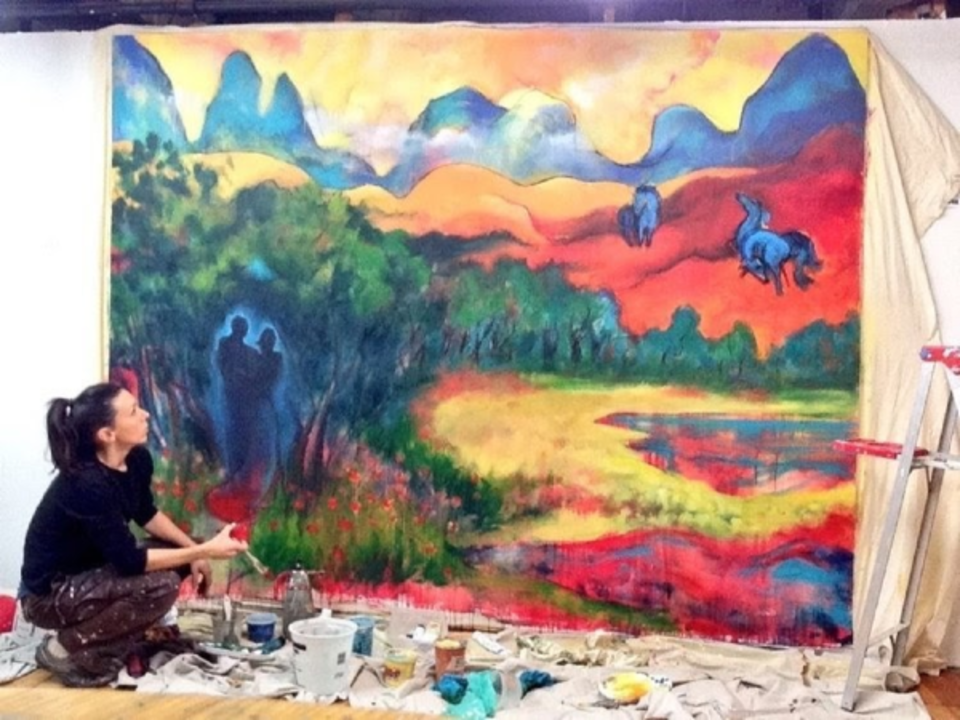 A native of USA's Northeast, Kerri McGill's art practice is mixed-media map collage dreamscapes which she describes as "poetic observations of humanity". Her internal map is made of mountains, valleys and twisting streets of historic New England, where she works as a scenic artist for film, undertaking large-scale projects and a range of technical processes, yet her early work was intimate narratives in oil. Kerri has held an artist residency in Buenos Aires and done creative work in Dubai.
Her participation in Copenhagen's Neuroaesthetics Conference galvanized her interest in the connection between vision and self manufactured realities, and grants from the Massachusetts Cultural Council support her exploration of effects of city planning on quality of life.
As an artist, Kerri McGill is both researcher and storyteller. Kerri writes that she sees her "artwork as an active object. It brings a permanent stillness to a moment, where only the paint and one's vision creates the motion. It creates a space that fosters new thoughts and ideas."
McGill has explored the South Island before coming to Masterton. Drawings and maps are a starting point for her Fellowship, reflecting on the beauty of the Wairarapa landscape and also the larger themes of what is occuring now in our changing environment.