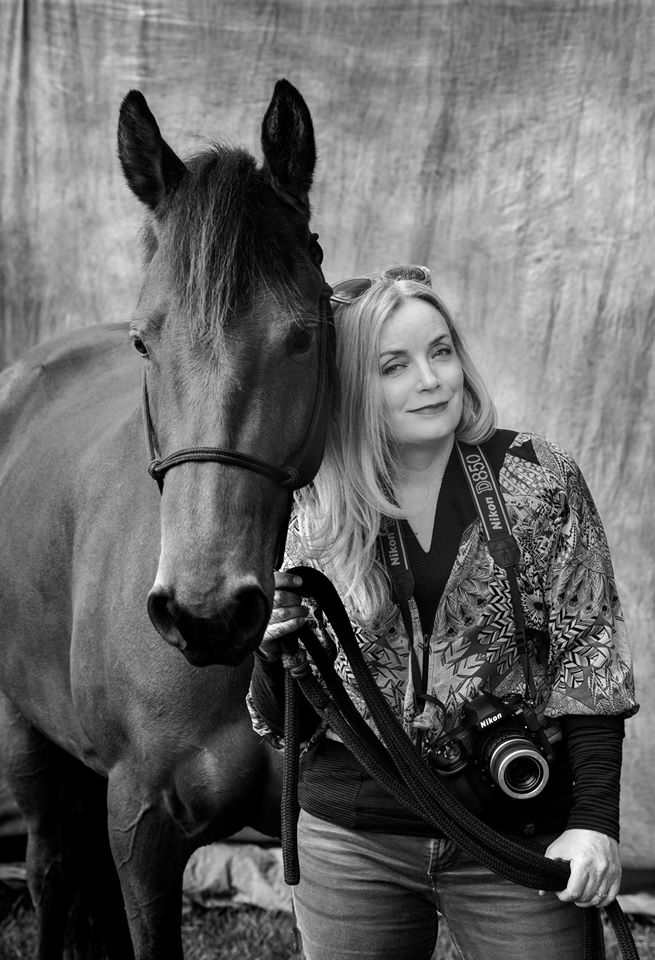 Esther Bunning, our 2020 ANZAC Bridge Fellow and a resident of Greytown, Wairarapa, is a photographic artist who uses a camera as a paintbrush. Regarded as one of New Zealand's finest creative portrait photographers, she is a Nikon Ambassador for New Zealand, an Asukabook Ambassador for Australasia, and an Honorary Fellow and Grand Master of the NZIPP (NZ Institute of Professional Photography). She has been working as a photographer for over 25 years.
Esther combines the magic of blur, movement, abstraction and light to tell visual stories: her work has a magical and emotive quality. Her signature style is recognisable by her use of creative in-camera techniques to produce beautiful images that transcend photography.

In 2020, Friends of ANZAC Bridge are focusing on the Mounted Rifles and the horses that went to war. Esther's vision for the NZ Pacific Studio 2020 ANZAC Bridge Fellowship combines her love of horses, her background in textile design, and the enjoyment she gets working with the words and stories of children as collaborations with her imagery.
Esther designed large fabric banners with an organic feel, reflecting the movement and energy of the horses, incorporating her photography, and text by students of Mauriceville School - Esther led writing workshops there in February 2020.
The 2020 ANZAC Bridge Fellowship project culminates on 25 April, ANZAC Day, with Esther photographing the 12 horses riding in formation from Eketahuna to Kaiparoro, in memory of the Eketahuna Mounted Rifles, and Esther's banners flying at the bridge.
Everyone is welcome to the Service at 2pm at the ANZAC Memorial Bridge, with refreshments at nearby Pūkaha afterwards.
Esther believes that the stories of the horses that went to war are timeless and the historical context makes them always relevant to New Zealand history. "I believe we can always learn from these beautiful animals," says Esther.
Note: With Covid-19, the ANZAC Day ceremony was cancelled and the project will be completed at a later date, but Esther had done much of the groundwork earlier, with the support of Denyse Clifton and her horse Sahara that acted as models for the project, Les Chevaliers, Eketahuna Mounted Rifles, and Eketahuna Mellemskov Museum. The banners will fly at ANZAC commemorations at a later date, and also in the streets of Masterton, thanks to Masterton District Council.
Here's a video for ANZAC Day 2020 by Terry Hahn.
Here's an activity to make poppies in red, and purple, for animals that went to war.
Many thanks to Trust House Masterton for their continued support of this initiative which NZ Pacific Studio shares with Friends of ANZAC Bridge.
Visit Esther's website www.estherbunning.com.
Photo credit: Terry Hahn Photographer.